Summer Programs
June 21 – August 26
TENNIS FOR K-12 & BEYOND
Summer is coming and YMTennis offers exciting programs for both kids and adults.   Sign up for summer camp for kids, or join us for a fun, fast-paced adult class.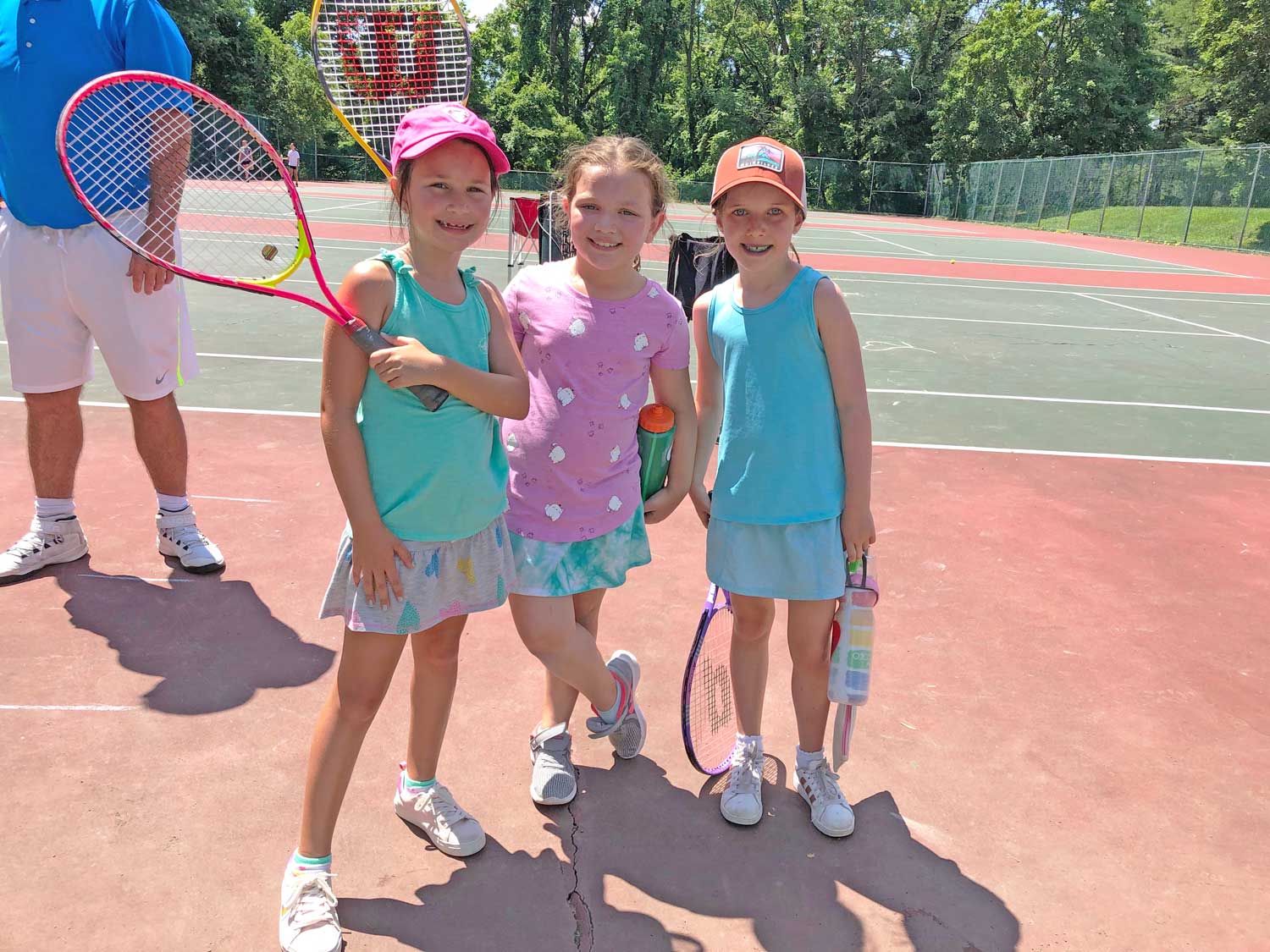 Kids Summer Camp
Classes are Monday through Thursday.  Friday is a rain day back up.
Kids may sign up for as many weeks as they want from June 21 – August 23.
You must commit to one week blocks (no individual days).
You may opt to take more than one time session in a single day.
All lessons take place at the courts on Schuyler Road in Lower Makefield.
Cost for kids: $100/week
*Cost for High School and Competitive Training: $120/week
You must leave a $50 deposit in order to reserve your spot
There are only five (5) kids per instructor in order to maintain social distancing.
Session
Time
Group 1
Group 2
Group 3
Group 4
A
8:30 – 9:55am
5 – 6yrs
7 – 8yrs
9 – 11yrs
12 – 14yrs
B
10:05 – 11:30am
5 – 6yrs
7 – 8yrs
9 – 11yrs
12 – 14yrs
C
11:40am – 1:05pm
7 – 8yrs
9 – 11yrs
12 – 14yrs
D*
1:15 – 3:15pm
High School and Competitive Training
E**
5:25 – 6:25pm
5-6yrs
7 – 8yrs
9 – 11yrs
12 – 14yrs
Kids 5 Week Session
Tuesdays starting June 22
Fee: $110 for 5 weeks
All lessons take place at the courts on Schuyler Road in Lower Makefield
All skill levels are welcome
| Group | Age Group | Time Slot |
| --- | --- | --- |
| A | 5-6yrs | 5:25 – 6:25pm |
| B | 7-8yrs | 5:25 – 6:25pm |
| C | 9-11yrs | 5:25 – 6:25pm |
| D | 12-14yrs | 5:25 – 6:25pm |
Davis Cup
Summer Session Match Play
Fee: $25 per match
All lessons take place at the courts on Schuyler Road in Lower Makefield
All skill levels are welcome
 Classes are on Fridays assuming it doesn't rain
| Group | Day | Time Slot |
| --- | --- | --- |
| Mornings | Fridays | 10:30am – 1pm |
Adults
Summer Session: June 21 – August 12
Fee: $30/class or $130 for 5 classes
All lessons take place at the courts on Schuyler Road in Lower Makefield
All skill levels are welcome
| Group | Day | Time Slot |
| --- | --- | --- |
| Mornings | Monday – Thursday | 8:30 – 9:55am |
| Evenings | Tuesday or Thursday | 6:35 – 8:05pm |